The Detroit Tigers have struggled as a team this season finding themselves 3 games below .500 sitting in 4th place in the AL Central Division.  The starting pitching has been better recently and while they sit in 4th place, they are still only 5 games behind the first place Royals.  If the Tigers able to mount a rally and win their division this season it will be due in large part to the performances of Ian Kinsler, Nick Castellanos, and Victor Martinez.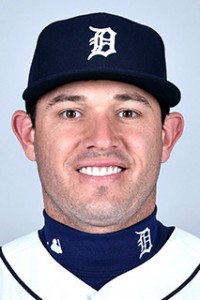 Ian Kinsler is posting numbers this that are comparable to some of his best.  His current average at .317 is mere percentage points away from his career high .319 and far exceeds his career average of .277.  Kinsler's career best in homeruns is 32 followed closely by another season with 31.  In 50 games this year Kinsler has hit 11 big flies which is a pace that makes a 30+ HR season a possibility.  Kinsler's 11 HRs this season matches his total from 2015.  The trade of Prince Fielder for Kinsler looks like a steal with Fielder hitting .190 with 3 HRs this season.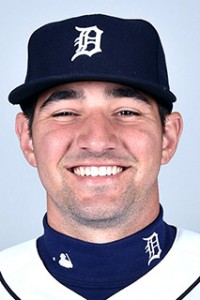 Nick Castellanos had some Tigers fans concerned about the future at the hot corner.  In Castellanos' first two season's in the majors he failed to bat over .259 and totaled only 26 HRs. To this point in 2016 Castellanos is batting .321, which is the 8th highest in the AL.  With 10 homers thus far, Castellanos is only 5 away from his career high.  It wouldn't be too surprising to see him double his career total this season.  Perhaps the most exciting aspect of this season for Tigers fans is that Castellanos is still only 24-years-old.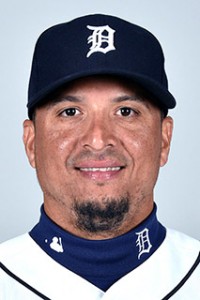 Victor Martinez began the season as a question mark for the Tigers lineup.  Since joining the Tigers Martinez drove in over 100 runs twice and never batted lower than .301 before last season.  Injuries were clearly a factor in his diminished 2015 production, but at 37-years-old questions arose about whether or not his body was just breaking down.  Martinez has appeared in 52 games this season and is 2nd in the AL with a .337 batting average.  Victors RBI total of 32 has him tied with Castellanos, and Miguel Cabrera for the team lead.
The offense has been streaky and their inability to score at times has cost the Tigers dearly in the win column this year.  If the bullpen finds some stability and effectiveness, and the starting pitching continues it's recent performance, the offense of these 3 players will be a key cog in a Tigers playoff run.