Grayson Greiner has played a total of 326 games in the minor leagues; just 26 of those have come at AAA Toledo. He could start tallying some big-league game experience this weekend as Greiner was called up to Detroit today to serve as the backup catcher to James McCann. Regular backup John Hicks will be getting more reps at first base with the hamstring injury Miguel Cabrera suffered yesterday against the Royals.
Greiner's scouting report (Baseball Census) projects him as more of a future first baseman or corner outfielder: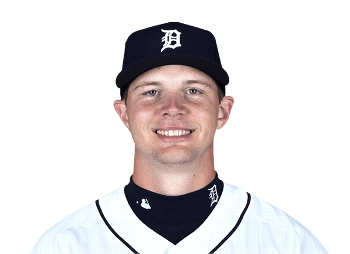 "Greiner isn't small, at 6'6″, and that frame alone stands out for his position, likely making some wonder whether he'd be a better long-term fit at first base or even in a corner outfield spot. But Greiner has enough athleticism and flexibility behind the plate, coupled with a great sense of how to deal with pitchers, that there's no reason he couldn't stick as a backstop despite his somewhat unusual size. Long-term, Greiner likely has the tools, wherewithal, and character traits to be a solid backup catcher in the big leagues if he can catch on and stick, especially with his power bat. There's some faint physical and game-trait similarity here to longtime big leaguer Chris Iannetta, and while that comparison may end up slightly over-shooting what Greiner ends up doing, the South Carolina product will undoubtedly make his presence felt over the next several summers with the Tigers."

 
There was no word on if Greiner will be in Kansas City in time for tonight's game, as the Mud Hens were in Durham, North Carolina for a series against the Bulls. Greiner could make his debut Saturday with the day game scheduled that afternoon, following Friday's night game to give James McCann a rest.
You can hear tonight's game, and every game, LIVE on Jackson ESPN 101.9